Our Service Procedures
About Us
Order procedures: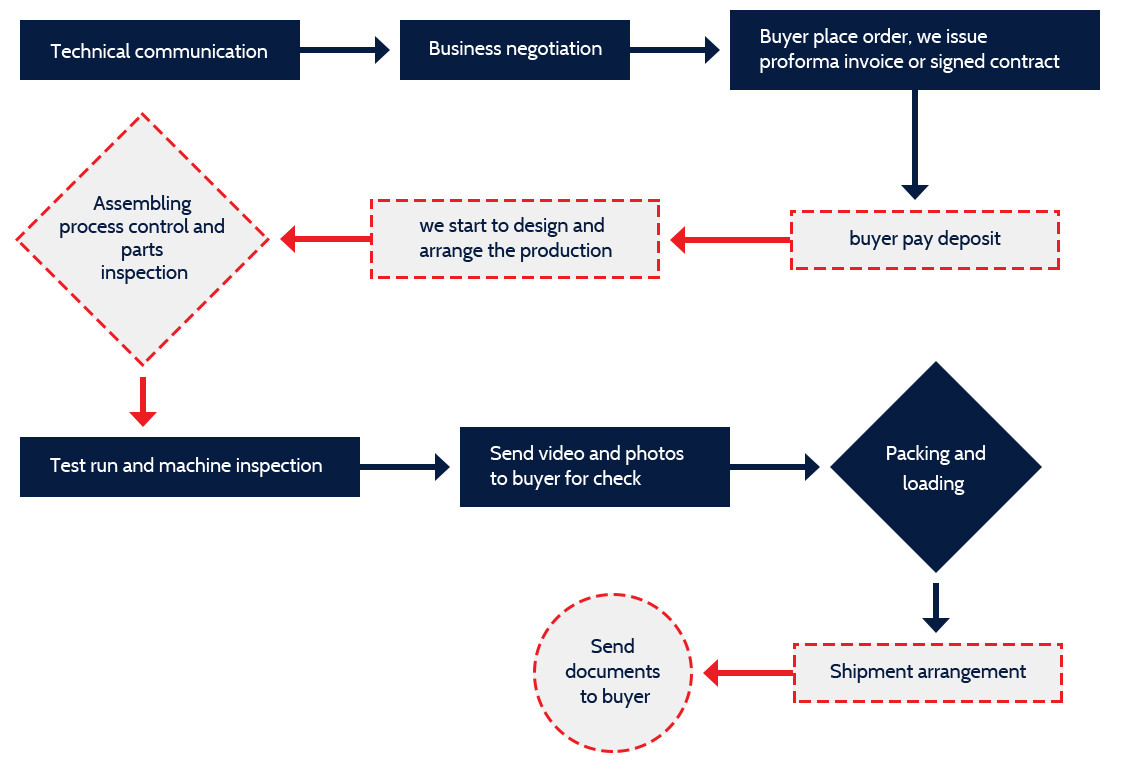 installation
Send out the best technician to the clients' for the installation and commissioning of the machine.
solution
When problem occurs, get back to the clients and help to find the solution within 24 hours.
client
As for the high quality clients have a priority to have the spare parts earlier than the payment received so the clients can get the spare parts at the soonest to make sure the machine is in normal operation.
Technical staff
When the technicians out for installation work abroad, we will inform and ask the local clients if they need the help from our technicians.
We are our clients' eyes in China, clients are our bosses, we work for our clients.
Love discounts? Subscribe to newsletter!
Please send your message to us