Wenzhou Kingsun Machinery Industrial Co.,ltd
E-Mail:sales@wzkingsun.com
TEL:+86-577-88939966
Address:No.1002 Heyuan Mansion, Xincheng, Wenzhou City, Zhejiang Province, China
AD-800E Model automatic creasing and die cutting machine
AD-800E Model automatic creasing and die cutting machine
Model NO. AD-800E
Accept Min order:Yes
Country of Origin:Shanghai or China main port
Product Description
High Quality AD-800E Model Automatic Creasing and Die Cutting Machine, Paper Automatic Die Cutting Machines
It is good for die cutting and creasing paper board or corrugated board for packaging boxes converting.
Die cutter Features:
1)Fast pneumatic clutch and chase locking system
2) Program control with touch screen, frequency inverter speed control
3) Easy to operate and reliable function.
Main specifications:
Max feed paper size

810x620mm

Min feed paper size

400x350mm

Max die cutting size

800x610mm

Paper thickness

Cardboard 0.12-2.0mm

corrugated board<4 mm

Feeding pile height

1100mm

Delivery pile height

1000mm

Die-cut precision

≤±0.10mm

Mix gripper

7mm

Max machine speed

8000Sheets/H

Working speed

5200-7000S/H

Working pressure

150Tons

power

14KW

Overall dimensions

4300×1900×1750

Whole weight

10Tons
All equipment was carefully inspected and packed before shipment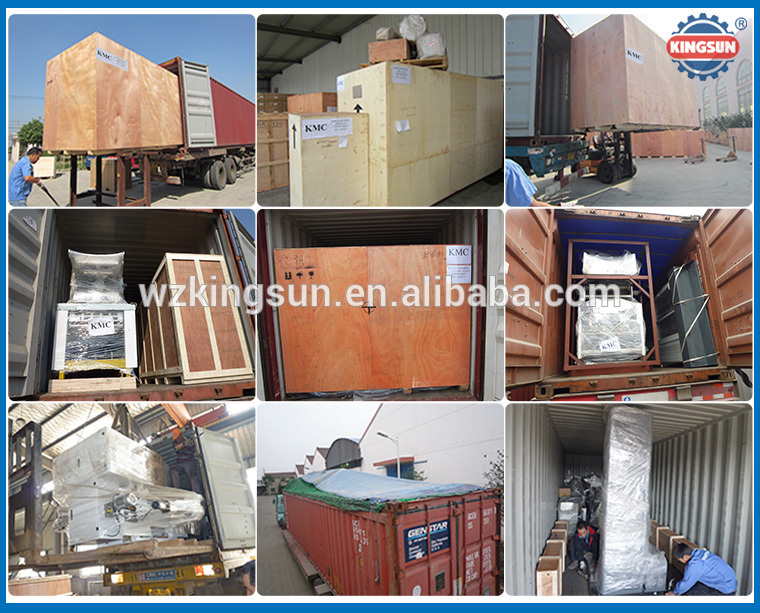 Wenzhou Kingsun Machinery Industrial Co.,ltd is China leading professional supplier and manufacturer of printing and packaging machines & materials. We provide a wide range of high quality equipment and service for printing and packaging industries, including post-press equipment such as flatbed automatic die cutting creasing machine or automatic die cutter, hot foil stamping machine, folder gluer, window patching machine, paper guillotine, thermal laminator, flute laminator, slitter rewinder, paper sheeter, automatic case maker and label making machine such as flexo printing press, label die cutting machine, and flexible packaging equipment such as rotogravure printing machine, dry laminator, plastic bag making equipment, packing machine and other paper converting machinery etc. Our factories have 10-20 years of manufacturing experience, Kingsun company focus on R&D, quality control and after sale service, so we have the ability to provide high quality, reasonable priced products. Since so many years our products have been well accepted by customers from more than 65 countries.
Kingsun Company also boasts its 12 more years of experience, we deliver goods worldwide, our teams are all university graduated and constantly with professional training with energetic and positive attitude
Kingsun Company has 15 more manufacturing factory bases, each factory focus on only one or a few kind of specific printing and packaging machines production, as a result, we have the ability to meet different needs from different buyers, this way can take advantage of our machinery group and each of factory can play its own marketing or manufacturing strengths.
Our team has accumulated huge experience for this industries, we also have established a specialized after-sales service team and R&D team, so that we can create more value for our buyers.
Looking forward to work with you to create a more successful business together!
Our Production Bases: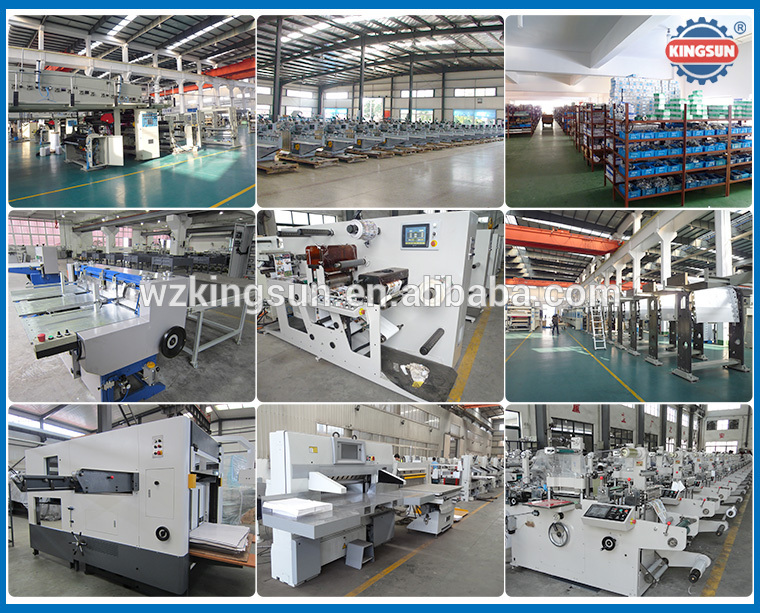 If you have any question about
automatic die cutting machine
,please don't hesitate to contact us.