Kingsun label making machines including flexo printing press, label die cutting machine, label slitter rewinder,label offset printing machine, label screen printer , hot foil printing machine for label.We are professional for label printing and converting machinery in China over 15 years, our label machinery has been exported to more than 60 countries. High quality and reliable function, good price and excellent after sale service, welcome to contact us for successful business in label converting.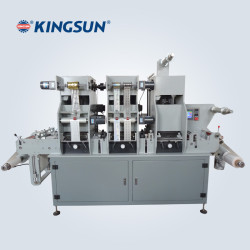 Kingsun label hot foil stamping machine and die cutting machine is specially designed for high level required label converting.
Favorites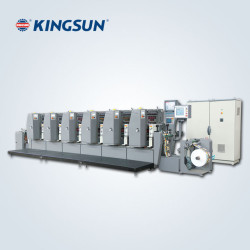 Model:
PS Plate Label Printing Machine KX-320
This type PS plate intermittent printing machine is offset grade label printing machine, it is newly designed to fit for hig...
Favorites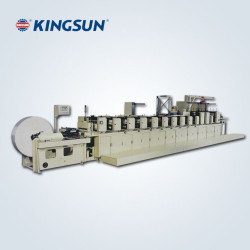 Model:
Horizontal Type Flexo Printing Machine FP-1358 Ser
This flexo printing machine is horizontal type printing press, with high precision and fast speed, widely use in the printin...
Favorites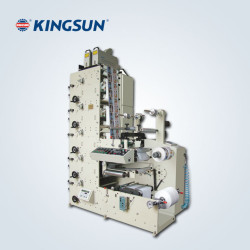 Model:
Flexo Printing Machine FP-320
This flexo printing press is fit for flexo printing of label paper, commercial forms,plastic film etc.
Favorites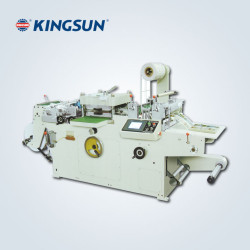 Model:
Label die cutting machine WQM-320G
This label die cutting machine adopts platen high accurate die cutting, touch screen computer controlled label converting.
Favorites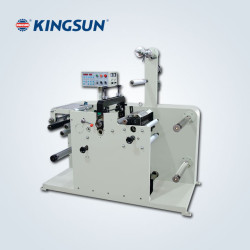 Model:
Label Slitting Machine Model DK-320G
This DK-320G paper label slitting machine with rotary die-cutting unit is a new product which meet the market need,
Favorites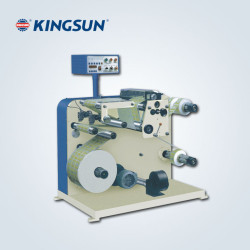 Model:
Label Slitting Machine DK-320
This DK-320 slitting cutting machine is suitable for the slitting of narrow width paper label or film material,high quality!
Favorites Model:
Label Screen Printing Machine WQ-320
Features: This label screen printing machine is used for printing on reel material such as PVC, OPP, Dacron, hologram label,...
Favorites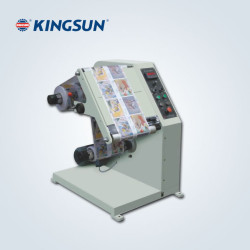 Model:
Label Inspecting Machine EM-320
Features: This EM-320 label inspecting machine is the auxiliary equipment of flexo printing press and used for manually insp...
Favorites
Love discounts? Subscribe to newsletter!
Please send your message to us