Kingsun dry laminating machine is expert for laminating plastic film or plastic laminate for flexible packaging making. With solvent as chemical adhesive to laminate two layers film or paper together for packaging use.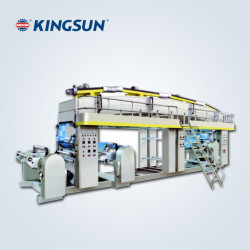 Model:
High Speed Dry Laminating Machine QDF-H Series
This series high speed dry laminating machine is suitable for double-layer or multi-layer lamination of roll materials
Favorites
Love discounts? Subscribe to newsletter!
Please send your message to us